International Working Women's Day
(This article first appeared in the March-April 2017 issue of The American Postal Worker magazine.)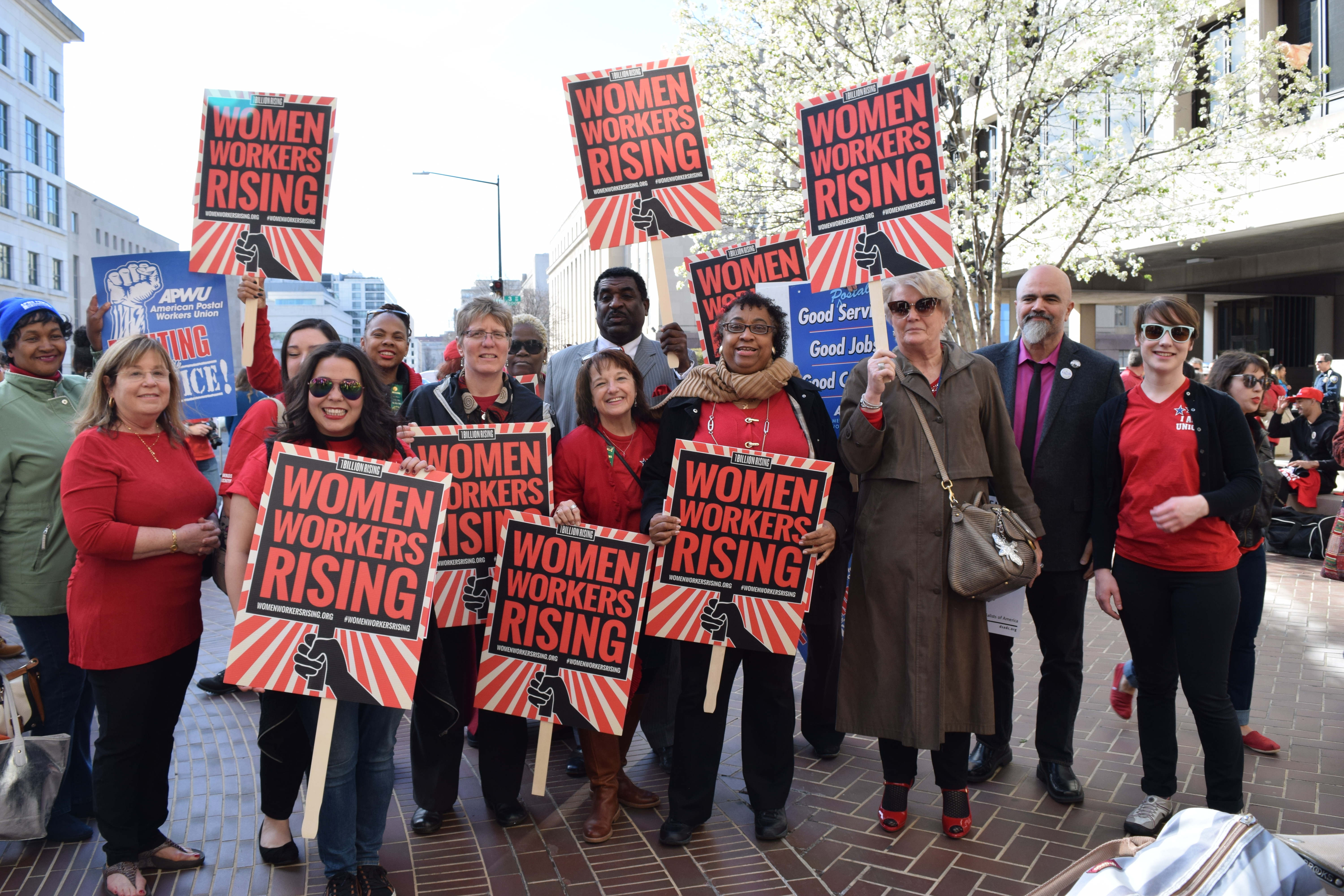 By Research & Education Director Joyce Robinson 
International Women's Day is celebrated around the world on March 8, in honor of women's social, economic, cultural and political achievements. International Women's Day was first celebrated in North America and Europe in the early 1900s. Since those years, the movement has been strengthened by United Nations' (UN) women's conferences designed to build support for women's rights and equality.
The History of International Women's Day
1908 - In New York City, 15,000 female garment workers protested for better hours, higher pay, the right to vote and safe working conditions.
1909 - The first National Woman's Day was observed in the U.S. on Feb. 28. The Socialist Party of America designated this day in honor of the 1908 garment workers' strike in New York.
1910 - The Socialist International meeting in Copenhagen established an International Women's Day to honor the women's rights movement and to build support for achieving universal suffrage for women. The proposal was approved unanimously by over 100 women from 17 countries.
1911 - International Women's Day was first held on March 19, in Austria, Denmark, Germany and Switzerland. More than one million women and men rallied that day, demanding women be given rights to work, vote, hold public office and receive vocational training.
On March 25, the tragic Triangle Shirtwaist Factory Fire in New York kills nearly 150 working women. This disastrous event led to significant legislation to improve safety standards across the United States.
1912 - Provoked by a wage cut, the Bread and Roses strike in Lawrence, MA, shocked the country as more than 23,000 women, men and children demonstrated.
1917 -In protest of World War I, Russian women marched for "Bread and Peace" on March 8. Four days later, the Czar granted women the right to vote.
1920 - On August 18, the 19th Amendment to the U.S. Constitution gave women the right to vote.
1975 - The United Nations began celebrating International Women's Day on March 8.
1977 - The General Assembly adopted a resolution proclaiming a United Nations Day for Women's Rights and International Peace to be observed on any day of the year by the Member States, in accordance with their historical and national traditions.
1995 - The Beijing Declaration and Platform for Action was signed by 189 governments. It focused on supporting women's rights to participate in politics, get an education, have an income and live in societies free from violence and discrimination.
1996 - The UN started adopting an annual theme for the holiday. The first theme was "Celebrating the Past, Planning for the Future."
2014 - The 58th session of the Commission on the Status of Women addressed critical issues related to gender equality and women's rights.
The Charter of the United Nations, signed in 1945, was the first international agreement to affirm the principle of equality between women and men. Since then, the UN has helped create internationally strategies, standards, programs and goals to advance the status of women worldwide.
Women of every race, class and ethnic background have made historic contributions to the world and continue to play a critical role in the workforce. As we honor these accomplishments, let us never forget that while progress has been made, there is still work to be done before women achieve true equality! 
Sources: www.InternationalWomensDay.com; WomenWatch.UNWomen.org
---
The article that appeared in the November-December issue, "Understanding Climate Change" was mandated by a resolution passed by delegates at the 2016 National Convention in Orlando, FL.
Stay in touch with your union
Subscribe to receive important information from your union.