Your union negotiated $0.48 per hour cost-of-living adjustment is in paychecks today!
Join the APWU to fight for better pay, better benefits, and rights in the workplace!
Today, career workers under the main APWU/USPS national agreement will see a $0.48 per hour cost-of-living adjustment (COLA) in their paychecks. That increase equals $38.40 per pay period, or $998 annually for a full-time worker.
Having a full COLA is a big deal that benefits us all, and maintaining it is no small feat! Our COLA comes from our union negotiated contract, but our contract is only as strong as our membership. Next year (2024) the APWU will be in negotiations for a new Collective Bargaining Agreement.
Let's make our union stronger!
Now is a good time to remind your non-member coworkers about the benefits of being in a union, what we can achieve by standing together, and how much stronger we would be if we all stood together.
Every new member of the APWU is an additional postal worker's voice speaking up for good jobs at the USPS. By stepping up and committing to organizing for a strong APWU, you are helping build a better tomorrow for us will – with better pay, better benefits, and fighting for our rights in the workplace.
What can you do to build our union?
Talk to your coworkers about why they should join the union, and sign them up!
Attend a union meeting - or other union events - and ask your coworkers to join you.
Join a committee within your local union or consider becoming a shop steward.
Join online!
Our online tool has made joining the APWU easy for both non-members who want to join the union, and for existing members looking to sign-up their coworkers.
The entire process takes just minutes to complete. Scan the QR code with your phone's camera to join online and save a picture of the code to your phone to show your coworkers who also want to join.
Make the commitment today and ask at least one non-member coworker to stand with you.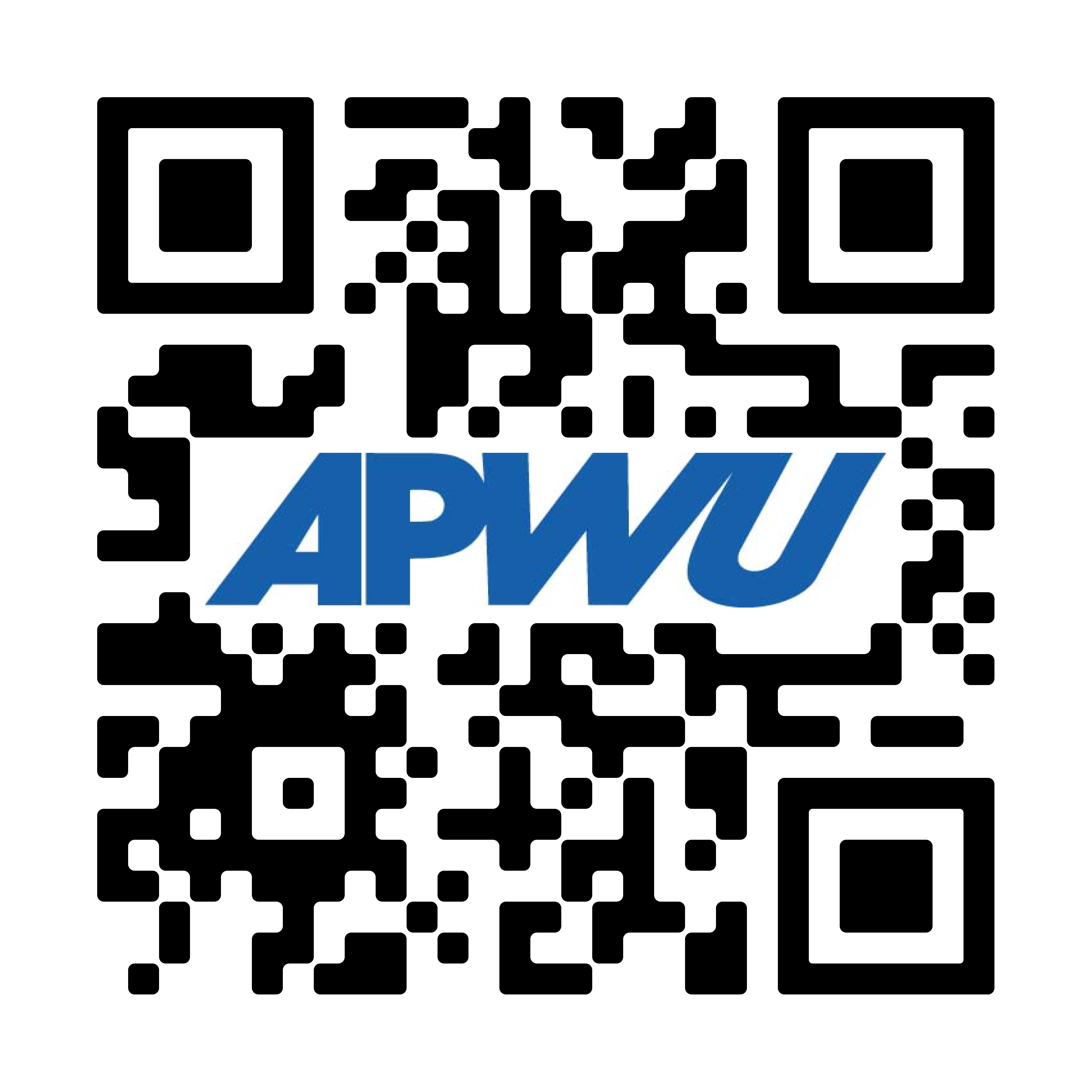 Stay in touch with your union
Subscribe to receive important information from your union.