New Organizing Materials Available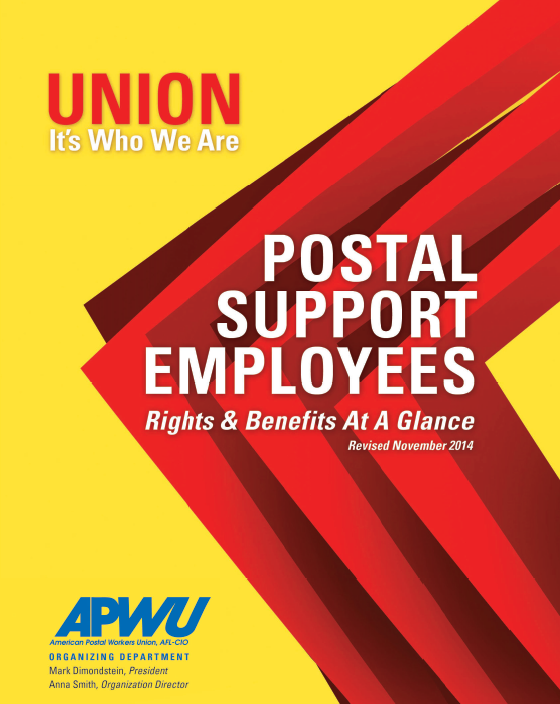 New organizing materials are now available, Organization Department Director Anna Smith has announced. "Members do not have to dispose of the existing materials. They can start using the new organizing materials when needed," she says.
New materials include a Welcome Book, PSE Brochure, and 1187s. The changes that have taken place in the 3 items are as follows:
Welcome Book: Updated the list of national officers and the APWU Health Plan page.
PSE Brochure: Updated the PSE rates, as the current brochure still has the old effective rate, which doesn't include the 2.5% raise PSEs received on November 16th.
1187:
A space for both home and mobile numbers to give members the option for the new member to receive mobile text alerts and a preferred contact number.
Revision to position type was reduced to Career or PSE employee.
The Union Official portion of the 1187 now includes that local union name in this section. This will help the Per Cap department in ensuring the member is placed in the correct local. There is also a space to put the organizers name. In this section please include the organizers shirt size. This will help aide when having incentives for organizers. 
"Please keep in mind that the Welcome Folder already comes with a welcome book, as well as an 1187. However, you may need to order additional 1187 forms for situations where you solely need the form."
"I still encourage locals to put local information into the folders including items such as local contact information, meeting dates, and local address. You can order materials from Union Plus, Voluntary Benefits, ABA, and CLUW, to include in the folders as well," she says.
"Thank you to each and everyone one of you for all your efforts in organizing over the past year. Over 12,570 have been signed-up!"
Stay in touch with your union
Subscribe to receive important information from your union.