As we relax and enjoy Labor Day it is worth remembering the true meaning of the holiday – celebrating the labor movement and the contribution workers have made to society.
Past union brothers and sisters gave blood, sweat and tears for dozens of benefits that too many take for granted today, such as better pay, workers' compensation, employer-provided health care, retirement benefits, sick days, paid vacation, health and safety regulations, equal opportunity laws, family medical leave, and countless rights on the job including protections against unjust termination. These benefits were not willingly bestowed by generous bosses, and they will disappear if we do not actively protect them.  
Labor Day is a good time to remind your friends, family and community about how the labor movement shaped today's America and, more importantly, how it can secure a bright future for working people.
Workers need collective action to stand up to the wealthy few who have rigged our economy for themselves and would love to pilfer and privatize the public Postal Service.
This is a great time to show our solidarity and strength.
Show Your Union Pride!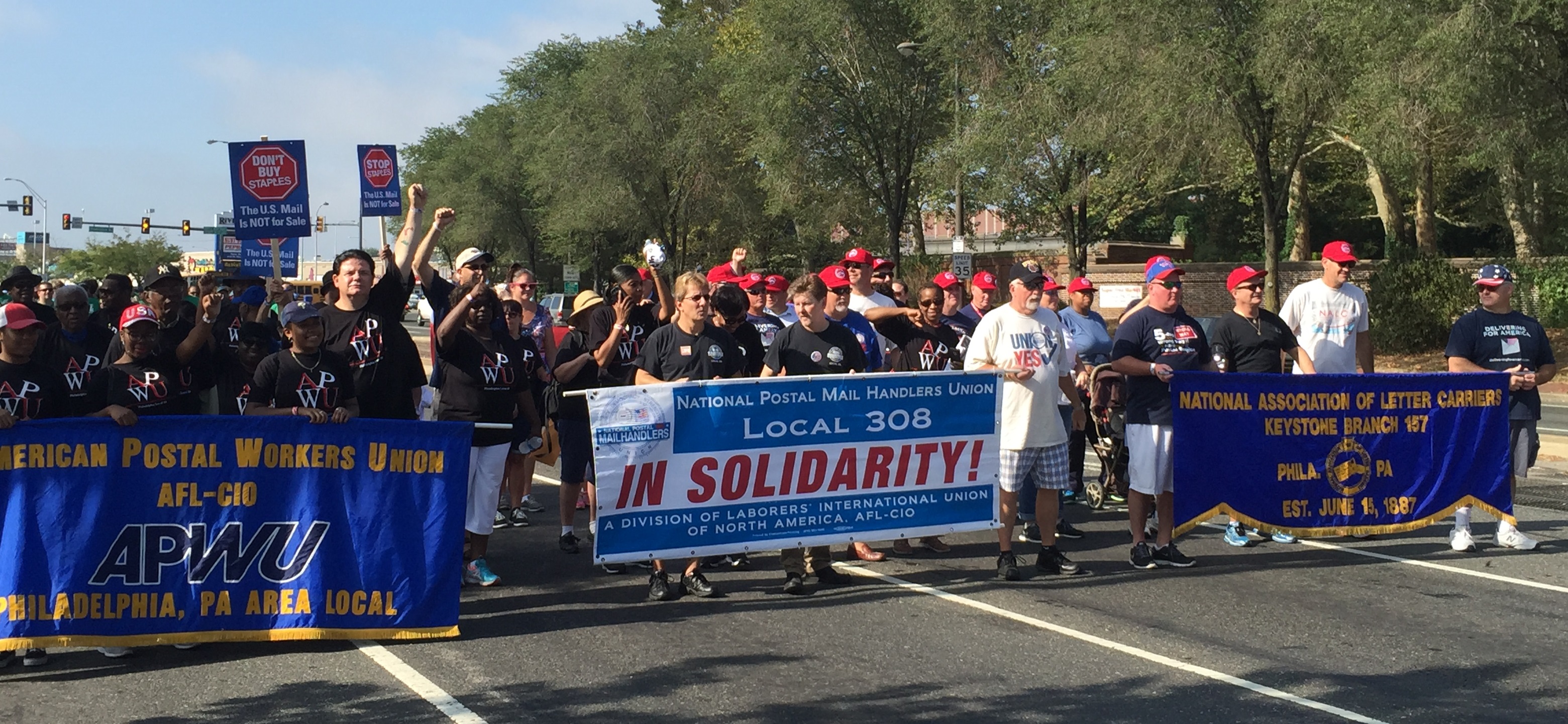 Labor Day is the day of the year when all workers can celebrate, commemorate and advocate for the right to join together and stand up against corporate profiteers who seek to silence the voices of working people.
The APWU encourages all members to march in a parade or join fellow workers at a city/town meeting, rally or barbecue. Ask your local union representative about what is happening in your area.
After you participate, let us know! Send pictures of you, your coworkers and/or family to communications@apwu.org to be featured online and/or in The American Postal Worker. Remember to wear your APWU union gear! 
Stay in touch with your union
Subscribe to receive important information from your union.