Bringing Faith and Hope to Our Union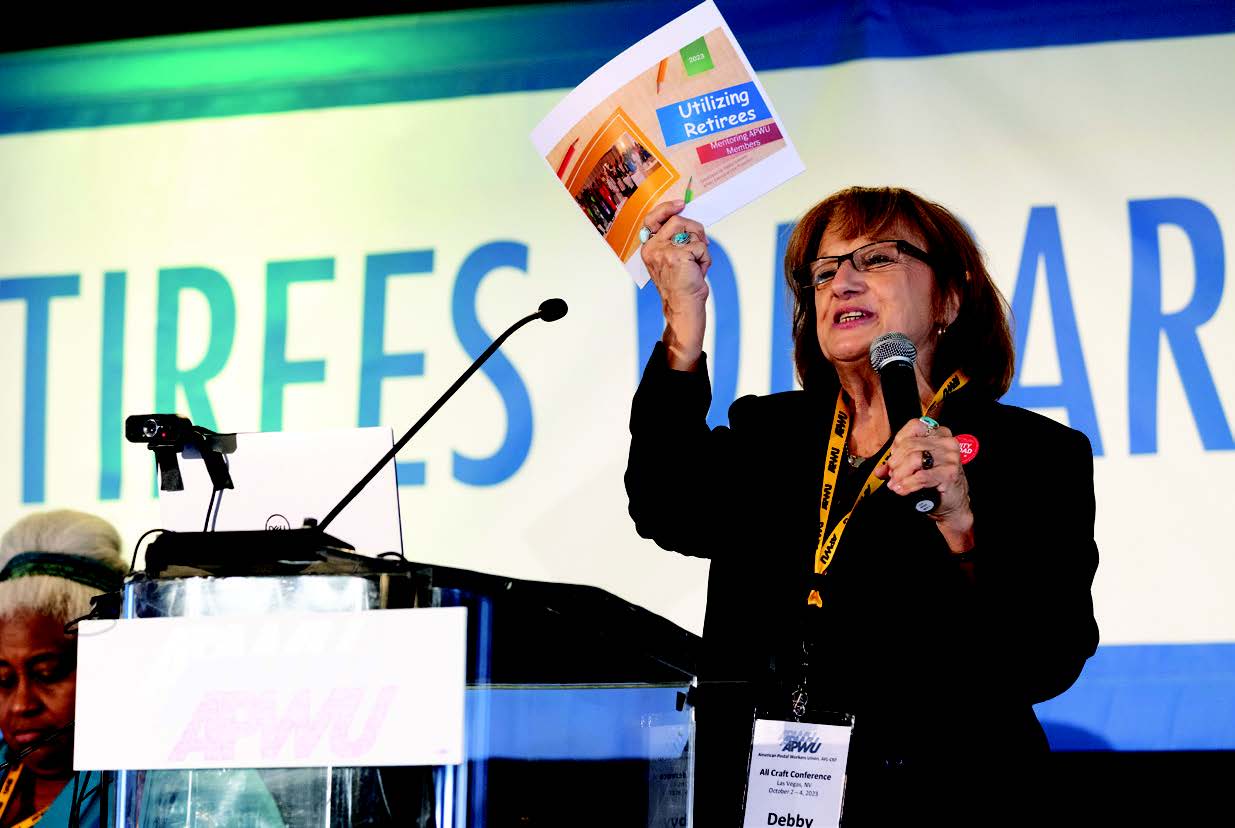 The Young Members Conference, the All-Craft Conference, and Auxiliary and Retirees Conference brought faith and hope to our union!
Young members brought back many memories of what it was like to start out with eyes wide open to what APWU could mean to workers. We didn't have a Young Members Committee back in the 70's, 80's, or 90's, but it sure would have been great. The only way you really had opportunities was if someone informally mentored you or you got a few peers to work together sharing what we were learning. We learned as we grew. We dealt with unscrupulous managers back then, and now. There was just no way we were going to give up on our members, leaving them with no representation. It's a battle zone and we became the workers' guardians.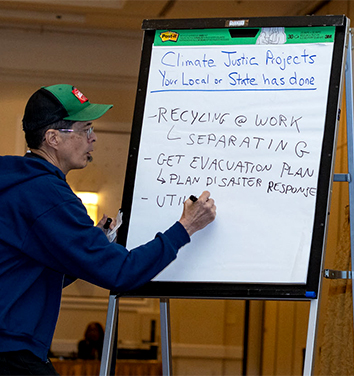 Looking back, we could have done better. We needed to give our coworkers the strength to stand with us on the workroom floor, as well as educate them on how to become active with us in everything we do. We are mighty powerful standing together as coworkers, retirees, families, and as a part of our communities.
Thank you, young members, for taking the leap to stand with us and your willingness to help get our members on the workroom floor to understand the importance of getting involved in our movement. You are so capable!
The All-Craft Conference brought new ways to look at our need for solidarity, mentoring, and educating. The new APWU Leadership Institute brings a pathway to help inspire and educate new APWU Leaders; the Legislative Panel, the Veterans' Discussion and Climate Justice Roundtable let us know that we have much work to do. The Postmaster General's 10-Year Plan will not end without a strong union that protects and educates everyone, including our communities. "Our services" must be protected and expanded!

Retirees and our Auxiliary need and want to reach out to locals and states to help mentor and help do the extra work that officers cannot find the time to do. We need everyone. The holidays are upon us, our most pressured times. May you be safe and blessed with strength and the love for each other, and to be union strong against those who choose to destroy our country's public Postal Service.
In Union Solidarity! ■
Stay in touch with your union
Subscribe to receive important information from your union.