Secretary Treasurers Training Opens Ahead of 2023 All-Craft Conference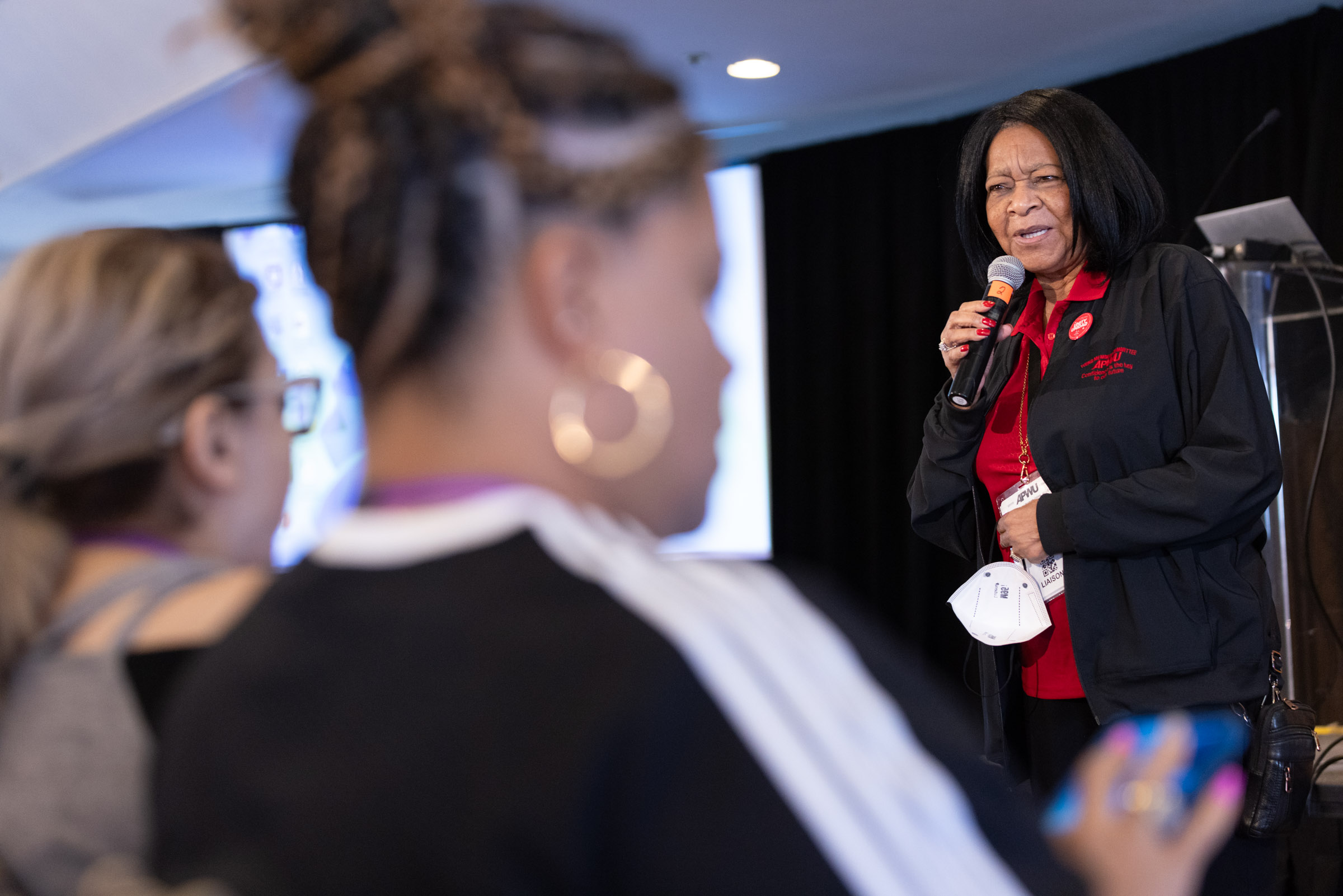 On Friday, Sept. 29 Secretary Treasurers from across the country convened at the Horseshow Hotel in Las Vegas, NV to kick off day one of Secretary Treasures Training before the 2023 All-Craft Conference.
The session began with welcome and thank you messages from APWU National Secretary Treasurer Elizabeth "Liz" Powell and National President Mark Dimondstein.
Powell thanked attendees for the important jobs that they do to ensure that locals adhere to the laws and guidelines of the Department of Labor and the Internal Revenue Service.
Dimondstein thanked attendees for their work and dedication to the union "at a time when workers are on the move," referencing autoworkers who are currently participating in an historic strike of the "Big Three" auto manufacturing in the U.S., and the culinary and hotel workers who have just authorized a strike vote.
Dimondstein recognized Northeast Regional Coordinator Tiffany Foster, Support Services Director Arrion Brown, Central Regional Coordinator Amy Puhalski, and Southern Regional Coordinator Yared Wonde who will be attending the threes days of training to assist members and Secretary Treasurers with any questions or issues that they may have during the conference.
Training on Secretary Treasurers' Responsibilities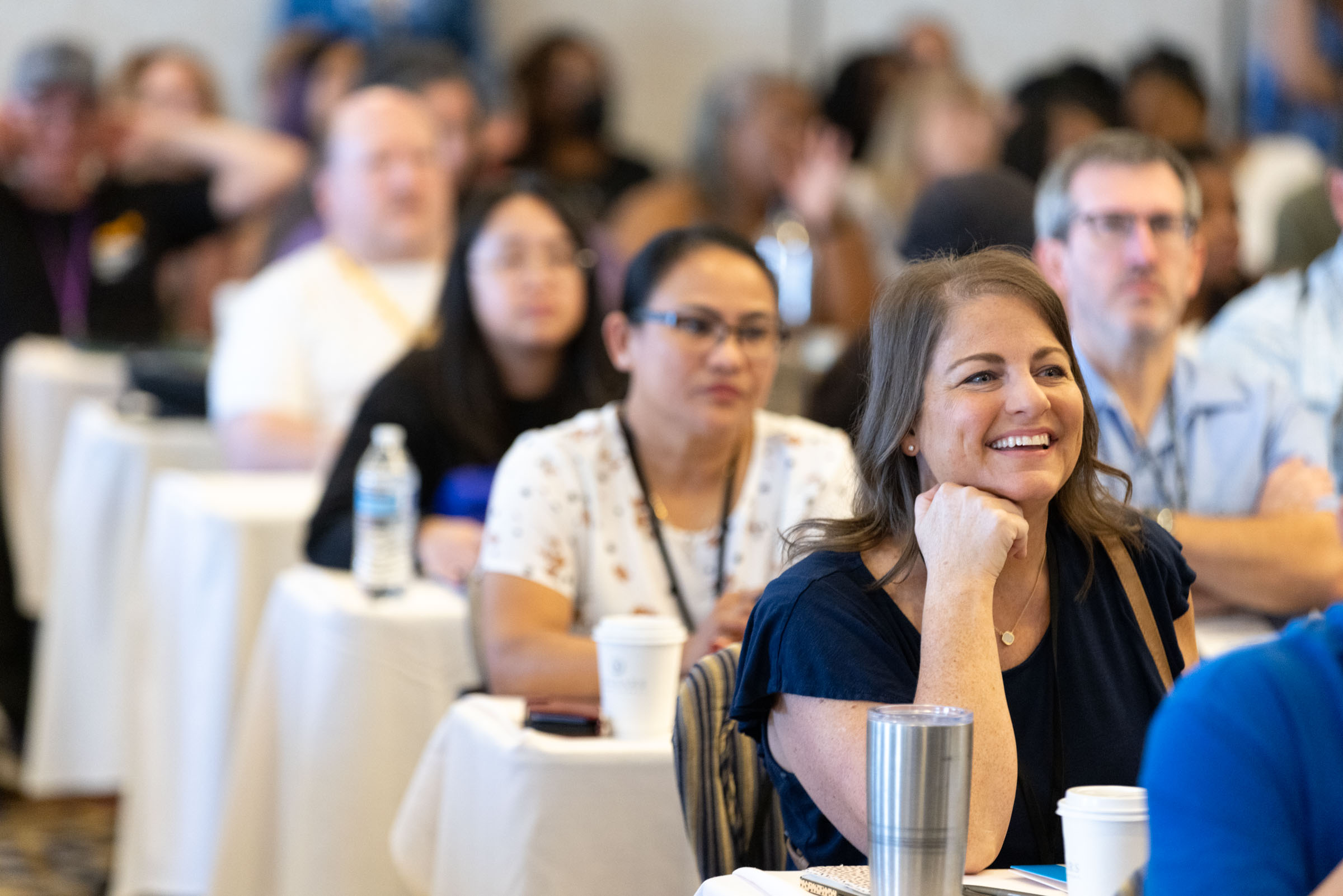 The session continued with vendor presentations from Aflac, the American Postal Worker Accident Benefits Association, and the Voluntary Benefits Plan.
There followed with a presentation and training on locals' Dues Check Off (DCO) procedures, inputting 1187 Authorization for Deduction of Dues, maintaining and sorting excel DCO files, and running audits every pay period. The presentation concluded after taking questions from the floor.
After the initial presentations, attendees split into two breakout groups for training sessions on Fiduciary Responsibility and QuickBooks.
Perspectives on the Secretary Treasurers Training Sessions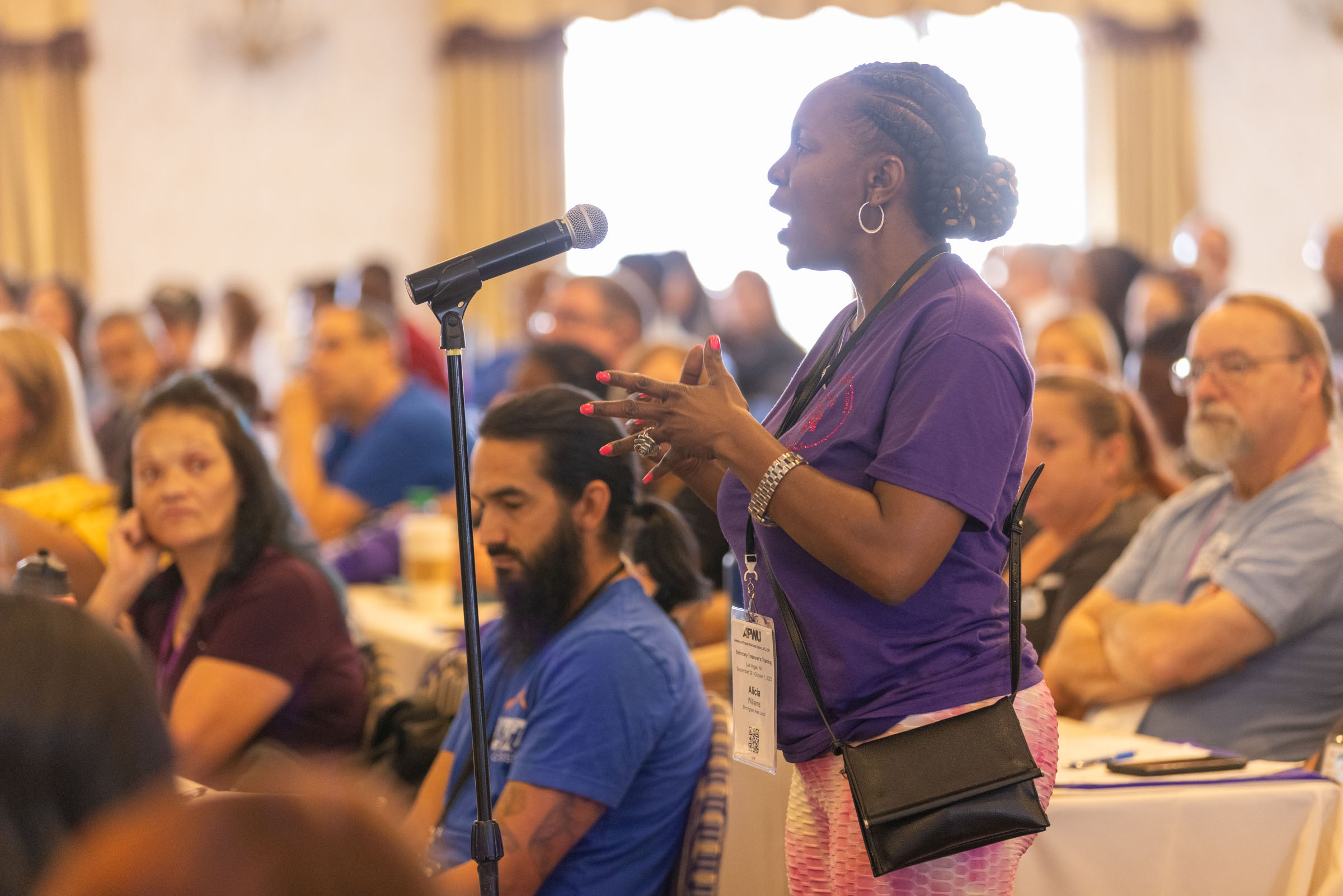 "I'm here for the Secretary Treasurers training, and so far, I'm learning great things about what I need to be doing. This is my first time attending this class as a Secretary Treasurer and it's taught me quite a bit as to what I need to look for in our locals and gives me great context if I have bigger questions," said Dan Valentine, Greater Grand Forks Local 39 North Dakota.
"I think all state and local officers should take the fiduciary training. We're spending the union's money. We should know what's appropriate, what's not, and the constitutional requirements that we hold. I think it's important," stated Michael Willard, Western Colorado Local 600.
"I am the president and a trustee of the chapter and I have been a member for 42 years. It's important that I attend these trainings when they are offered because things change, and I have always benefitted from the trainings," said Tish Ochoa, California Area Local Retirees. "I will continue to attend as long as I can. Another important reason for attending these trainings when they are offered is that I learned something new today that I hadn't heard last year or the year before. Times change and our constitution needs to reflect some of the changes that have to take place. You have to change and adapt."
Highlights from the Secretary Treasurers Training 2023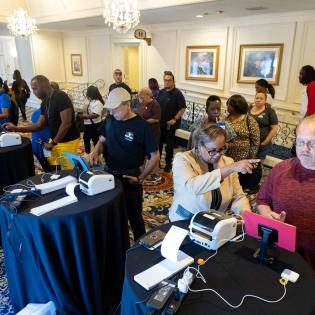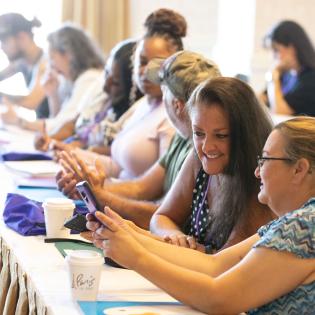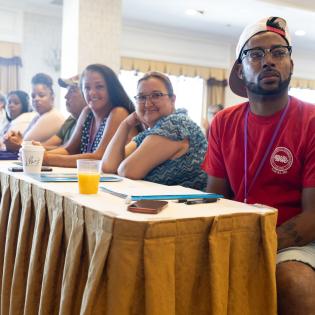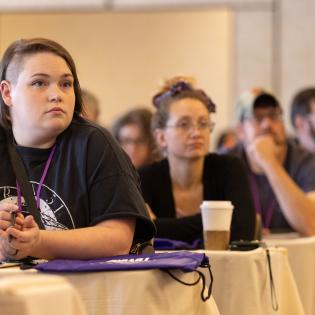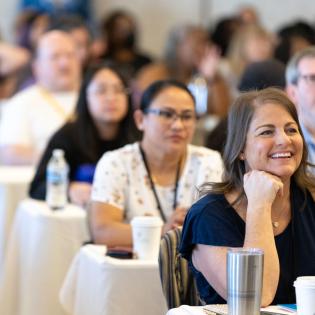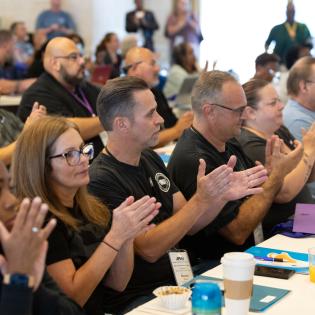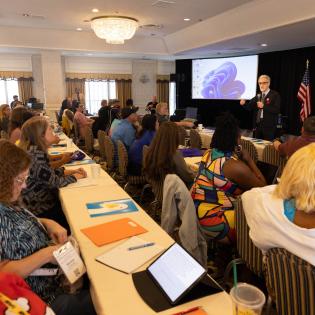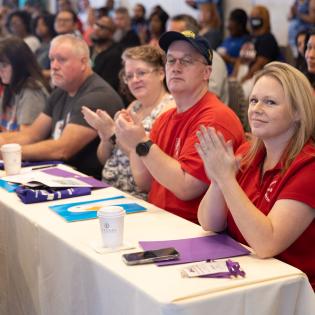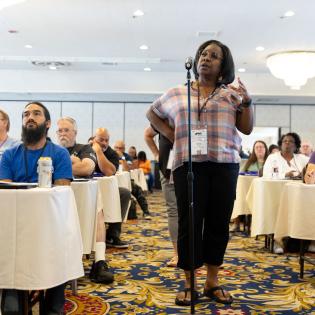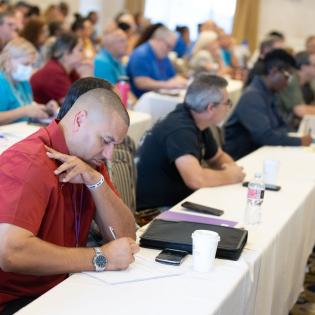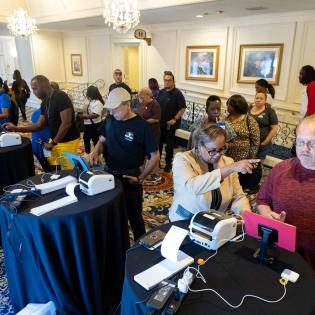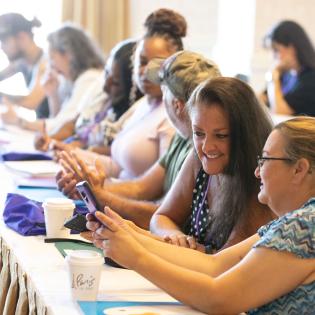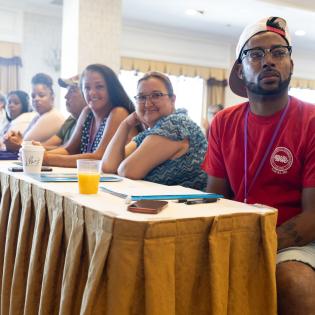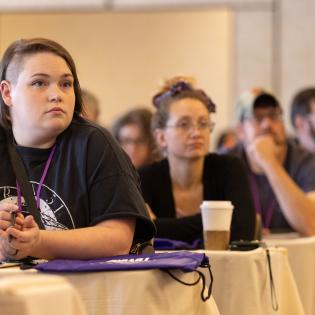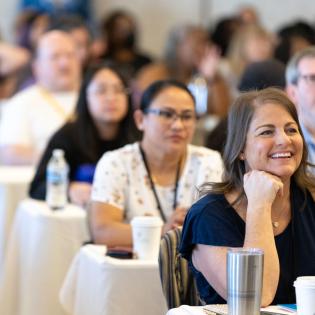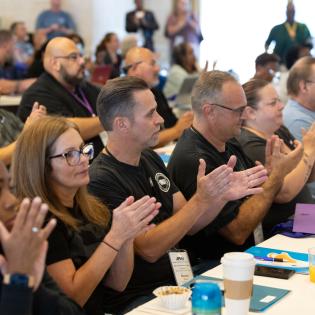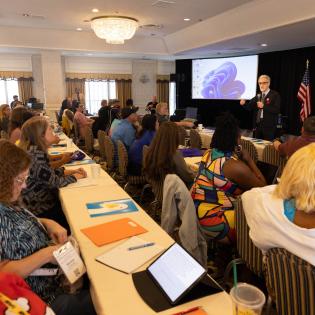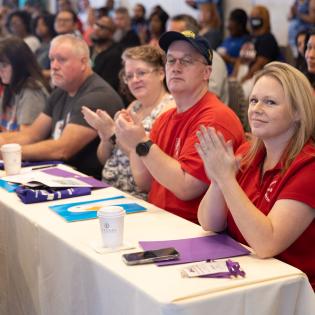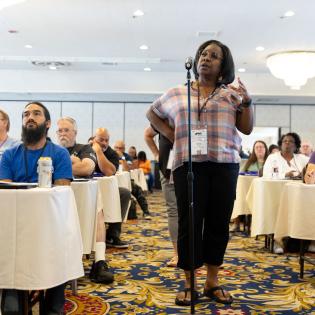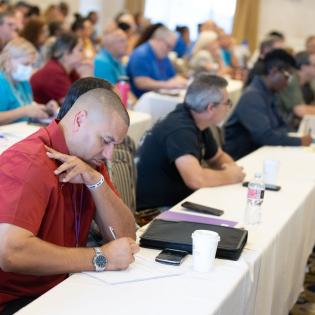 Stay in touch with your union
Subscribe to receive important information from your union.