APWU Legislative and Political Conference Makes Plans for Building Grassroots Strength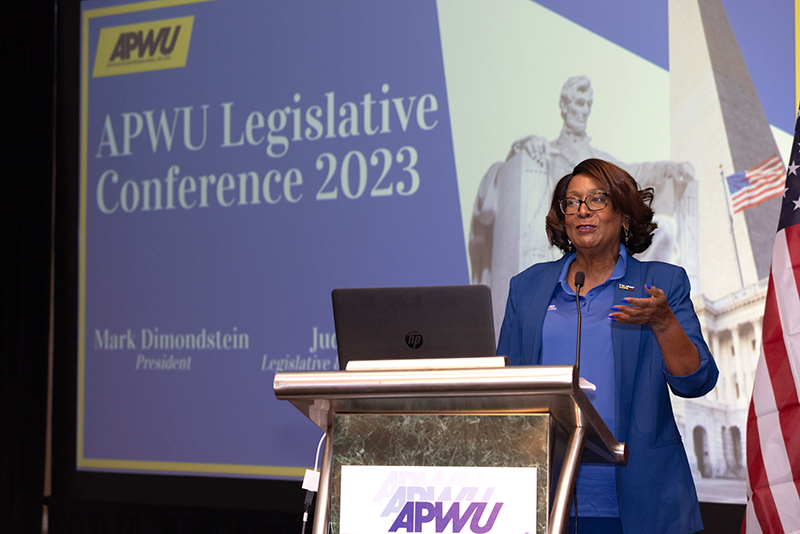 The Legislative and Political Conference took place on Sunday, October 1. It was a day full of educational workshops, regional breakouts, and culminated with a general session and panel.
Delegates attended workshops on a variety of subjects, including: legislative advocacy and lobbying, understanding Postal Service operations, the Postal Regulatory Commission and Board of Governors, the building blocks of COPA, reshaping democracy at the state and local level, the history of the labor movement and strategic communication for action. These workshops were all designed to provide attendees with the knowledge and resources to enact positive change at the grassroots level.
In the afternoon, delegates split up into regional breakouts to meet with their regional coordinators on legislative issues affecting their region and an analysis to identify key races in their regions in the upcoming 2024 elections.
The general session kicked off with remarks by President Mark Dimondstein and Legislative and Political Director Judy Beard thanking the membership for all their successes in the area of legislation. This was followed by a greeting via video by Senator Jacky Rosen (D-NV), who welcomed the APWU to Las Vegas.
Guest speaker, author and Executive Director of the Labor Institute, Les Leopold, addressed the conference on what the UAW strike tells us about the economy and the APWU's fight. "You have a union, you have a strong union, you have a visionary union," said Leopold. He ended his address by urging APWU members to use our collective strength to help end corporate greed.
President Dimondstein welcomed delegates, highlighted union victories, and stressed the importance of fighting for legislation that supports labor issues and our allies, declaring that "movements move Congress, not the other way around."
 Building Grassroots Strength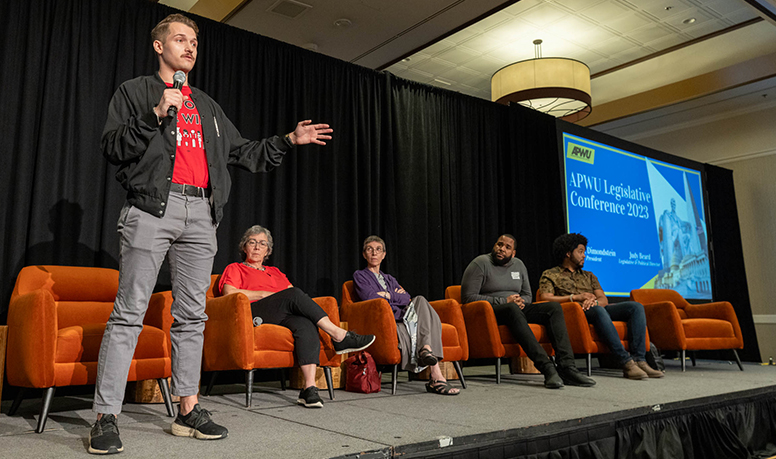 To wrap up the conference, a panel comprised of representatives from a number of community and national organizations addressed the delegates on the topic of "Building Grassroots Strength."
The special guest panelists were:
Barbara Smith Warner, Executive Director of the National Vote at Home Institute
Sondra Cosgrove, Executive Director and Chair of the Board for Vote Nevada
Paul Catha, Political Director of the Culinary Workers Union Local 226
Quentin-Michael Savwoir, Branch President of the NAACP Las Vegas
Augustus Wood, Assistant Professor at the School of Labor and Employment Relations, University of Illinois Urbana-Champaign
Panelists spoke on organizing and how to engage members in voter mobilization, and ended with a local call to action for members from each panelist: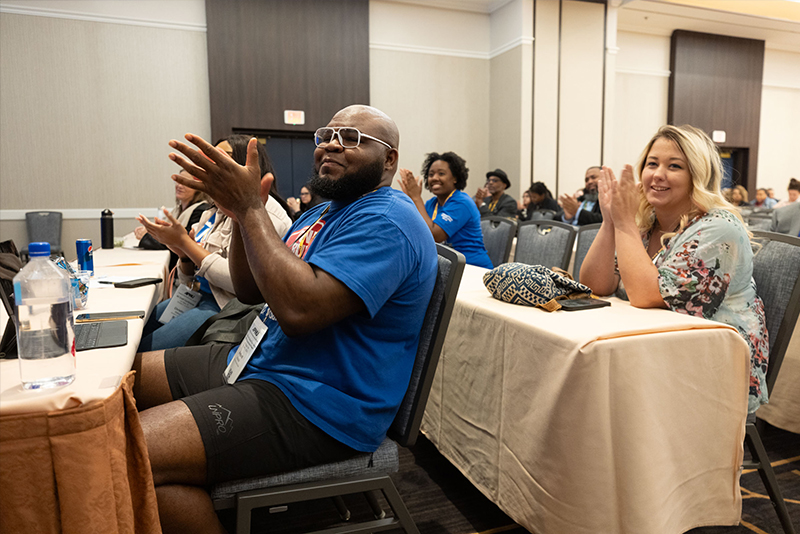 Paul Catha made the case that workers must run political campaigns, work on elections, vote pro-labor, and hold elected officials accountable.
Barbara Smith Warner urged members to see how to vote at home and set up a plan to engage members. Sondra Cosgrove reminded us to focus on the specific issues, not the party line. "The political parties have got to be servants of the people, not the other way around," Cosgrove said.
Prof. Augustus Wood signaled the importance of evaluating the relationship between your local and your community and keep engaged. "If there is an issue at the heart of your community, are you as a union engaged? .... The union should be the solid place to rectify the problem," he said.
Meanwhile, Quentin-Michael Savwoir spoke about finding a local organization that is issue-based and become an ally, saying "Speak out against misinformation and say nice things about our democracy."
The conference was a true call to action and APWU members are ready to be engaged in the 2024 political fight. Director Beard ended with the slogan that was echoed throughout the conference: "When we fight together…WE WIN!"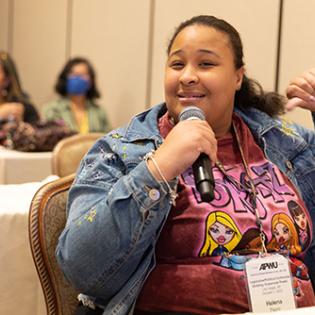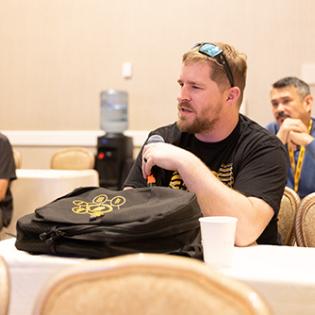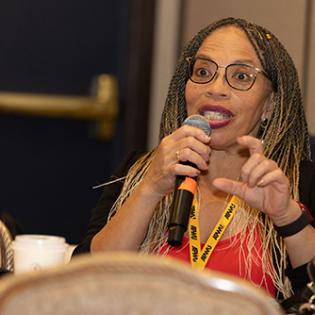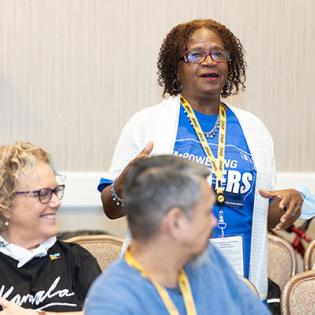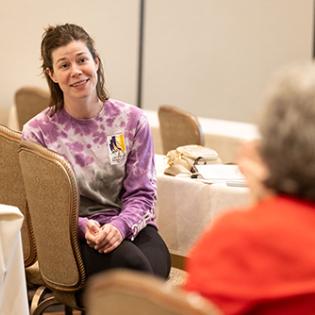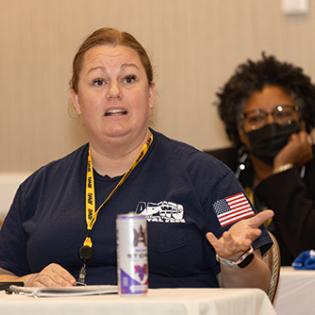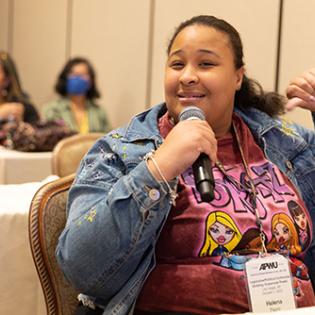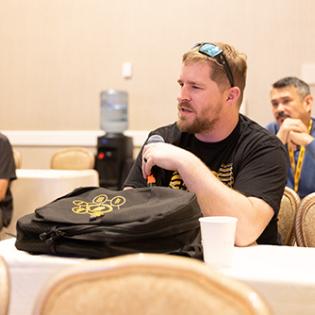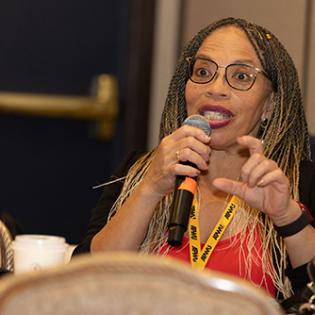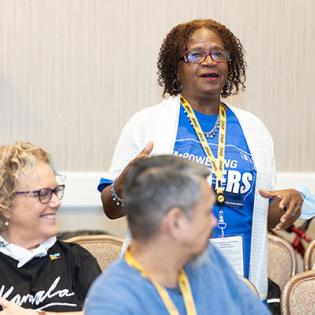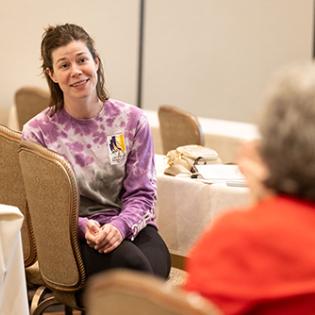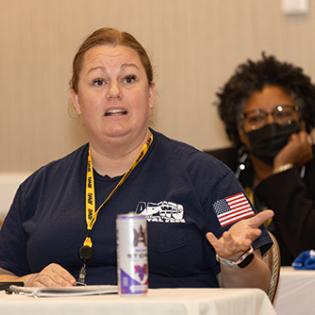 Stay in touch with your union
Subscribe to receive important information from your union.