APWU Members Re-Commit to Fighting for Climate Justice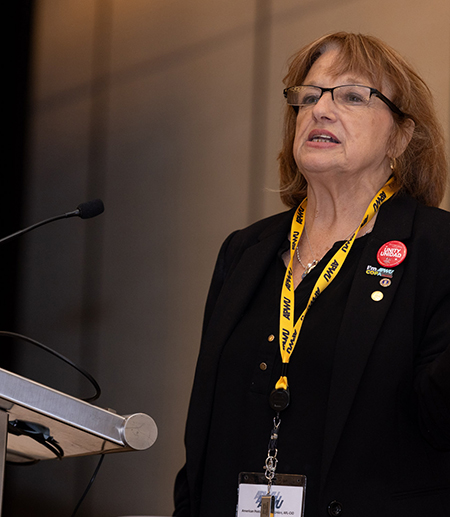 On Tuesday evening, APWU members came together to discuss how postal workers can be active in the struggle for climate justice.
Led by Executive Vice-President Debby Szeredy the session covered a range of ways that we can use our position in the USPS to help reduce emissions, and how to protect our members from the impact of runaway global warming and climate disasters.
"Many scientists are coming out to say that we are way off our mark to meet our climate change targets," said Sister Szeredy.
Delegates spoke about the gap between environmental commitments made by the Postmaster General and the reality on in postal facilities. Few facilities have installed energy-saving solar panels and local management often fails to comply with national policy.
A disturbing theme in the debate was just how many facilities are already feeling the impact of climate change. One delegate, a Building Equipment Maintenance mechanic, described having to seal the building and turn off vents due to the Canadian wildfires this summer. When he changed the HVAC air filters after just a few days, they were heavy and smoke-stained.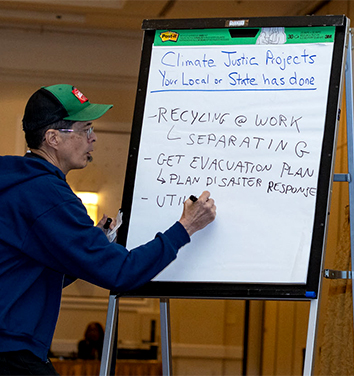 This, said David Yao, Vice President of the Greater Seattle Area Local, shows that there are twin challenges that we face: protecting postal workers against environmental danger and uniting as postal workers to combat climate change.
The meeting then examined ways that we can make a difference: through individual acts, and the even more important aim of making large-scale change. The APWU's successful coalition work to increase the number of electric vehicles in the Next Generation Delivery Vehicle fleet is an example of how we can make a change.
Delegates left the meeting with ideas to take back to their locals and a commitment to make a difference, including recognizing the next Earth Day as union workers.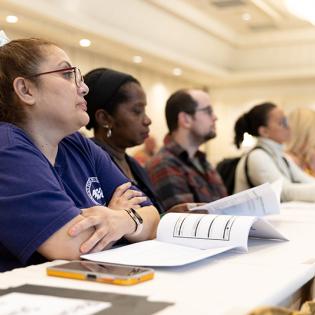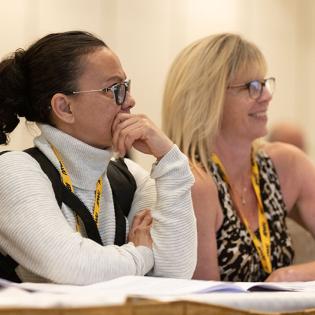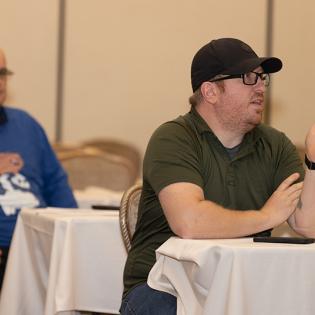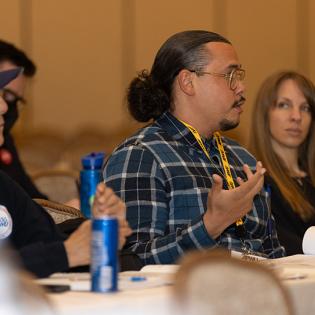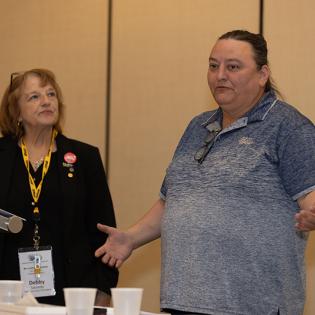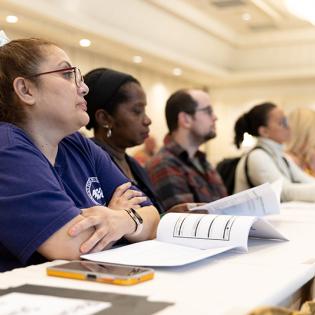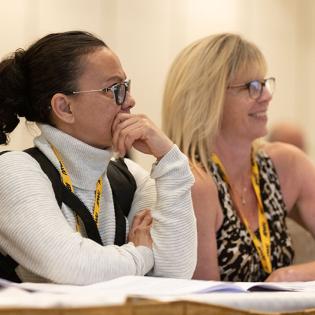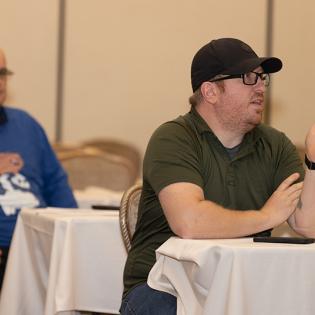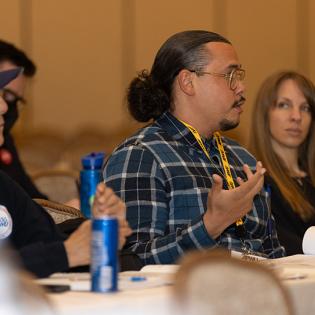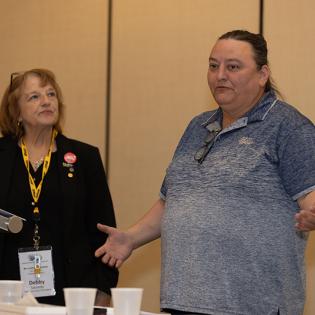 Stay in touch with your union
Subscribe to receive important information from your union.