Hawaiian Postal Workers Support US Mail – Not for Sale Campaign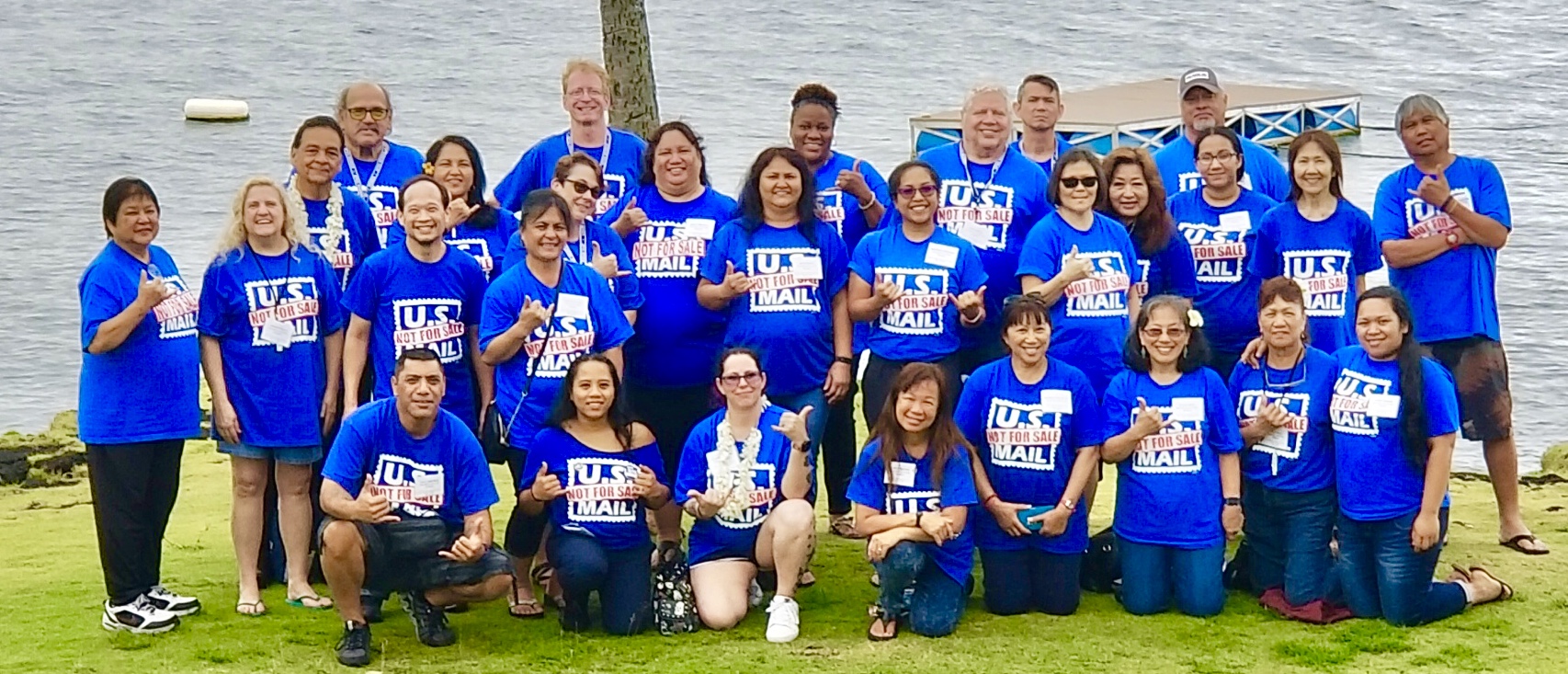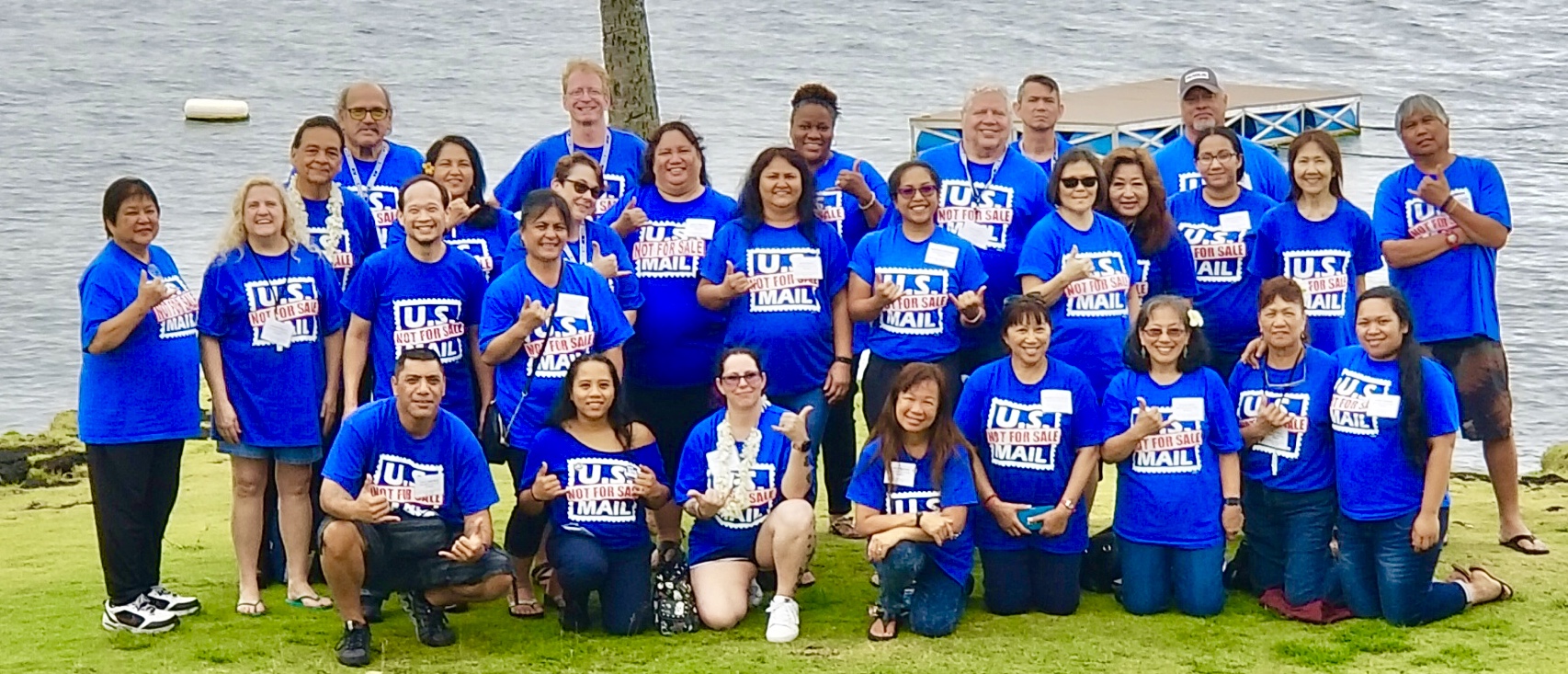 Activists at the 25th Bi-Annual Hawaii State Convention took the pledge to fight against the privatization of the US Postal Service.
Delegates to the HAPWU Convention dedicated an entire afternoon of training to the fight against privatization to ensure the mission of the Postal Service to serve every American community.
The training included a session on the impact of postal privatization on the more than 118 million Americans who use the Postal Service every day. The session also included discussion on the campaign for the USPS to expand into services such as check cashing, notary services and partnerships with other government agencies.
"The campaign is not just about saving jobs – it goes deeper," said Western Region Coordinator Omar Gonzalez. "It's about protecting our legacy as a government service and providing quality expanded service to our communities."
For more info on how support the campaign, go to usmailnotforsale.org.
Stay in touch with your union
Subscribe to receive important information from your union.